Subject: [Fwd: Indiana: City Threatens $2500 Fines for Challenging Traffic Tickets]
11 December A.D. 2009
What we read in the note below is one "city's" in terrorem response to the defendant's act of compelling STATE to prove up its case.  CITY is effectively "criminalizing" the exercise of the right of asserting a defense.
To criminalize the exercise of the right of defending oneself is a very Nazi-communo-fascist thing to do. 
This mendacity shows up in all kinds of ways and places.  The note below is just one more example of it.
On the good news side, the reality must be this.  It's hurting the city, commercially, for those of us who know how to engage the commercial debate to do so.  This sounds like a statement of desperation by the city, which means that we're getting much closer to the end of the "ticket" scams.
Regarding the pending end of the "ticket" scams, let's engage in a brief review:  (be sure to check the statutes and definitions in your own STATE -- the following are conceptual; i.e., to know these is to understand the definitions in your STATE)
(1) "transportation" means removing people and/or property from here to there for profit or hire under the choice of law of the "place" called "this state;"  (this term is very rarely defined anywhere, which should be our greatest clue that it's a scam)
(2) "vehicle" is a conveyance
used
for "transportation" purposes (at the time relevant to the issuance of the ticket); (key is the concept of "
use
")
(3) "driver" is the person behind the wheel of a "vehicle;"
(4) "motor vehicle" is a "vehicle" with a motor;  (the actual definitions here will be much longer; the simplification intends to highlight the key concept, namely that "motor vehicle" depends "algebraically" on "vehicle," which depends "algebraically" on "transportation" -- if no "transportation," then no "vehicle;" hence no "motor vehicle."  We're dealing with a system that lives and breaths on semantics; so, we are compelled to learn the semantics and to argue the semantics; these are commercial scams, so we must learn to think commercially);
(5) "operator" is the person behind the wheel of a "motor vehicle;" and
(6) "this state" is the "federal area," or the "federal zone," i.e., the "hover zone."  Picture 48 contiguous States, Alaska, Hawaii,American Samoa, Guam, Northern Mariana Islands, Puerto Rico, the Virgin Islands, and all the rest of the territories and protectorates.  Now, picture above all that land a clear acrylic sheet hovering 25 feet above the land.  To "see" that clear acrylic sheet is to "see" the "place" called "this state."   I describe "this state" this way to communicate the concept that "this state" (1) has nothing to do with any State, and (2) has nothing to do with the Law of the Land as its fundamental choice of law.  The Law of the Sea applies to all matters that accrue relative to the water or relative to the air; hence, I put "this state" in the air right above wherever you may happen to be.
All "places" that operated formerly under the Common Law and that presently function with "funny money" operate out of this exact same legal "model."  All of them must have their equivalent of the "hover zone."  Thus, all of them must recognize the difference between one in the Proper Capacity and one in the FEDERAL CAPACITY.
The STATEs MAY and DO regulate "transportation" activity in "this state."  Whether one is in the "transportation" line of commerce at any given time is known best by the person receiving that "ticket."
Threatening someone with a fine for exercising his right of redress sounds very much like a screamin' violation of 18 USC §§ 241 and 242. There are likely witness-tampering crimes that apply, as well.  This is a time to study into 42 USC § 1983 and related bases for commercial claims.
As we see in the information below, very few people are actually in a position to engage this kind of debate, so those who ARE "called" to do so are doing a service to their family, friends, neighbors, communities, states, and to the nation as a whole.  Keep up the great work.
Harmon L. Taylor
Legal Reality
Dallas, Texas
Subscribe / unsubscribe : 
[email protected]
-------- Original Message --------
| | |
| --- | --- |
| Subject: | RE: Indiana: City Threatens $2500 Fines for Challenging Traffic Tickets |
| Date: | Fri, 11 Dec 2009 03:38:07 -0800 (PST) |
http://www.thenewspaper.com/news/29/2985.asp
Indiana: City Threatens $2500 Fines for Challenging Traffic Tickets
Lawyer sues traffic and parking courts in Indianapolis, Indiana over threatened $2500 penalty for contesting a ticket in court.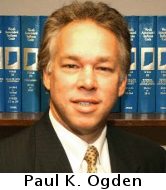 Motorists who receive minor parking or traffic tickets in Indianapolis, Indiana are being threatened with fines of up to $2500 if they attempt to take the ticket to court. A local attorney with the firm Roberts and Bishop was so outraged by what he saw in Marion County traffic court that he filed a class action suit yesterday seeking to have the practice banned as unconstitutional.
"The deck is stacked against the motorist," lawyer Paul K. Ogden wrote. "To penalize that person for seeking justice seems wrong. I know it is done for the purpose of discouraging baseless challenges to tickets and clogging the docket, but in the process you are also penalizing people who have a legitimate defense and want a chance to present it to the court."
The city made explicit the threat of additional fines for challenging parking tickets in a November 30 press release announcing a deal between Indianapolis and a private firm, T2 Systems, to hand over operations of a parking ticket court to increase municipal income.
"Using Six Sigma process improvement strategies, it is estimated that under this program the city may collect an additional $352,000 to $520,000 in parking citation revenue over the next 12 months," the city press release stated. "If citations are not paid prior to their scheduled hearing, the city may request a fine of up to $2500 per citation. Upon receiving a judgment for an unpaid citation, individuals responsible could be subject to collections actions or having their vehicle registration suspended."
In traffic court, Judge William Young has been making good on the threats by routinely siding with police officers in disputes and imposing fines of up to $500 on anyone who challenges a moving violation ticket, no matter how minor, and loses. Those who pay without going to court do not face this extra fine.
"Unfortunately what you have happen a lot of times is that judges aren't particularly worried about whether what they're doing may be violating the law as the odds of someone ever appealing a $400 traffic ticket is remote," Ogden wrote. "I see it all the time. Trial judges flouting the law knowing they are unlikely to ever be challenged on an appeal because the litigants can't afford it."
Ogden is specifically representing three motorists affected by court policies. Toshinao Ishii received a ticket for driving 63 MPH in a 55 zone in February. Had he paid the ticket without challenge, the fine would have been $150. After Judge Young sided with the police officer in court, Ishii was fined $550. Motorist Matthew Stone was told by his doctors not to wear a seat belt over his chest as it could damage his cardiac pacemaker. He received a $25 ticket for not wearing a seat belt. After court officials threatened Stone with a $500 fine, he gave up his intention of challenging the citation. Adam Lenkowsky, who did not receive a ticket, attempted to attend a traffic court proceeding on September 23, 2009. He was barred from the court, despite the state constitutional requirement that court proceedings be open.
Ogden argues the court's practices in the first two cases violate the excessive fines clause of the state constitution as well as the clause requiring that "all penalties shall be proportioned to the nature of the offense."